ChineseCEO's 117th seminar on Sino-Africa Investment
Peter发表于 2018-11-05 10:22:11
China and African has become a community of economic unions, opening up a new era of cooperation in all respects.
In particular, the African countries represented

at the event were Nigeria and Tanzania who has very

close investment cooperation with China in such areas as trade, manufacturing, culture and technology.

The event held at the 10SPACE Innovation Port in Dongzhimen, prominent Guests at the event included Nigerian Minister Counsellor of the Nigerian embassy, Tanzanian Ambassador Assistant to China, and dozens of Chinese and foreign entrepreneurs and investors, who engaged in cross-border exchanges, trade linkages, investment cooperation and a new era of China-Africa investment cooperation around African markets.
Organizer
ChineseCEO is committed to connecting entrepreneurial innovators in business transformation, taking space as avehicle, relying on online and offline social networks. It focuses on industries such as Industry 4.0, smart cities, new retail, healthcare, andother key industries to accelerate services through the opening ofcity-operated industrial parks. Build an international innovation ecosystem that targets large companies, investors, and local governments.
Co-organizer
10SPACE is the ChineseCEO offline alliance SPACE, dedicated to helping entrepreneurs and more large enterprises to make innovative breakthroughs, through a variety of resource docking, business model, team integration and other comprehensive services to build their own ecosystems.
Sponsor
Xiafei Culture is producer and promoter of qualityChinese tea. It adheres to the qualitycontrol process of making tea . It has strong commitment to meet the needs ofcustomers. It is also committed to thespread of the long-standing Chinese tea culture, along the Belt and Road and activelypromotesthe Chinese tea culture, acrossthe globe.
Participants
Mr.Salau Aminu
Minister Counsellor and Head of Business Desk, Nigerian Embassy in China
Nigeria and China has been friends for a long time. Nigeria established her diplomatic relationship with China in 1971 and our relationship has been so robust that in 2005 we established what we call strategic partnership. This is a partnership that would be beneficial to both countries. Over these years Nigeria has engaged China in trade such that the trade volume between the two countries have continued to be on increase.
Mr.Hussein Mtoro
Tanzanian Ambassador Assistant to China
Tanzania and China established diplomatic relations in 1961 shortly after gaining her independence. Tanzania presidents have also been in a close relationship with Chinese counterparts since then. The relationship is so good that Tanzania was one of the first countries to embrace one belt one road initiative. We have different opportunities of investment including agriculture, heath, ICT , tourism. We are also one of the top tourist destinations in Africa aside Egypt. The government also provide several incentives needed to drive more investments into the country , so we encourage you to come and invest.
Michael Choi
CEO of Novavox Inc.
From Korea, in the making of ultrasonic medical equipment and fitness equipment, the main export of China, in China has been 15 years, now do new fitness products.
Ana Deng
Partner of Ciwei Education
Now engaged platform is about young people's growth, which one is the practice of education and another one is a self-awareness education. It's that Ciwei Education's business mainly to do enterprise talent services, corporate brand rejuvenation and brand campus promotion work, to help young people connect the community, connect peers, connect the profession.
Li Jin
Managing Director of Biotis Life Science
More than 10 years of international trade, I am currently doing a brand in Australia, but also in the development of international markets. And for myself the first time to go to Africa to Egypt with luck. The craziest thing individuals I ever did was walking 120 kilometres in Spain.
Lady Bowls
CEO of China Center for Ceramic International Exchange
Through the "Wan Jie Shuo Ci" dissemination of ceramic culture, have walked the domestic and foreign 19 porcelain factory, more than 200 kiln field, learning Chinese ceramic culture, also through more than 30 countries and regions, the promotion of Chinese ceramic culture. The world knows China through ceramics, ceramics is China's first globalized commodity.
Li Kuichang
President of Qizhi Group
Since graduation I have been engaged in cloud computing and big data, now have accumulated more than 10,000 enterprise customers, mainly to help enterprises solve internal management, external marketing issues. In recent years, the integration of resources and capital sector, in Beijing and other cities to invest in industrial park operations, to help the domestic outstanding entrepreneurs, good products, industries go abroad.
Sarah Wang
Founder, CEO of 10SPACE
Once working in Spain, I am currently engagaed in sharing space to help companies connect with innovative resources and help them develop innovative businesses and achieve a second curve growth.
Mark Cui
Secretary General of ChineseCEO
I have a deep relationship with Africa and have always been very concerned about the African market, which is a good balance of "going out" for Chinese companies under the condition of saturated domestic demand. We look forward to entering Nigeria and Tanzania through this event to gain a deep understanding of the local market and to connect with local resources.
Sandy
Partner of KAIPULE
To help entrepreneurs find Israeli projects to do investment and financing docking, but also with Chinese entrepreneurs and the government to visit Israel, docking activities, to help understand Israeli culture, do deep connection.
Xu Yong
President of Qizhi Capital
The main business is government guide fund, in favor of two directions, an industry-led fund, one is the infrastructure fund. One is responsible for local industrial financing, one is to participate in urban development and construction, infrastructure investment.
Fan Xuan
CEO of Fanciam
Leasing assets are not traditional assets, there is no property rights, it is difficult to get financing from traditional finance, so through the scientific and technological means to help them finance, including space, long-term rental apartments. But we are not financial attributes, but play the role of science and technology, docking finance.
Zijun Li
PM of Plug and Play
The company mainly to do technology venture investment services, personal focus on the IOT and real estate technology, there is a cross-border business unit mainly to help cross-border technology projects landed in China.
Yin Qianhe
President of Fangzhuang SubBranch of BON
From 98 began, I have been doing banking work with 20 years, now do the market work. Each industry has contacts for me and for bank business more attention of mine is focus on financial figures not Enterprise macro planning.
Song Hongjuan
Partner of Hongman Capital
Mainly to do government-led funds, Urban Development Fund. The closed-loop agricultural chain is also being done.
Topic Speech
Subsequently, Mr.Salau Aminu shared the business environment, industry opportunities, foreign policy, and investment in Nigeria. He said, Nigeriais very blessed and with a wonderful geographical location close to the Atlantic ocean. So there is ease of doing business. Nigeria population is also about 190 million which is an advantage for business. Nigeria is also the hub of businessin West Africa such that any product marketed in Nigeria will definitely sell in the neighboring countries. According to the World bank, Nigeria is theleading economy in Africa. It holds the largest economy in Africa. Investmentin Nigeria is also very easy; you can invest in Nigeria without partnering with anyone. You will have your 100% ownership. You not only make your profit youcan repatriate your profit to china at no stress. The recent Naira-Yuancurrency swap between Nigeria and china is also a big advantage forinvestors.
Presently, Nigeria has many Chinese doing legitimate businesses . This is to also inform you that the environment is welcoming and there are many other foreigners in Nigeria. We have the necessary infrastructure that can give you the necessary and needed comfort to do your business. You have open opportunities to invest in industries, agriculture, mining, ICT among others.
Discussion
In response, Mr.salau Aminu replied that Nigeria is now verystable and friendly to foreign companies, especially to Chinese companies, andthere are a range of policy safeguards to safeguard the stability of foreigninvestment.
2. Song Hongjuan from the capital point of view, Africa isrich in mineral resources, currently in the mineral, energy also has thislayout, including the Text Brigade project, currently intends to build anAfrican Bio in Beijing East four ring Museum, but to him , it is unclear whether Nigeria and Tanzaniahave good natural resources to connect with.
Connecting
★ Biotis Life Science has reached initial cooperation with representatives of the embassies of Nigeria and Tanzania, and will carry out agricultural bio-market cooperation and trade investment in the two countries in the future;
★ 10SPACE and Tanzania Investment Center to reach a cooperative intention, will bring teams from Tanzania into the 10SPACE offline space, to carry out close cooperation relations;
★ Kaipule and ChineseCEO to achieve cooperation intentions, in the future for the African market to carry out entrepreneurs business travel inspection, international project docking and other cooperation;
★ Fanciam and Qizhi Group to achieve cooperation intentions, will be targeted for office space Intelligence Direction of business cooperation.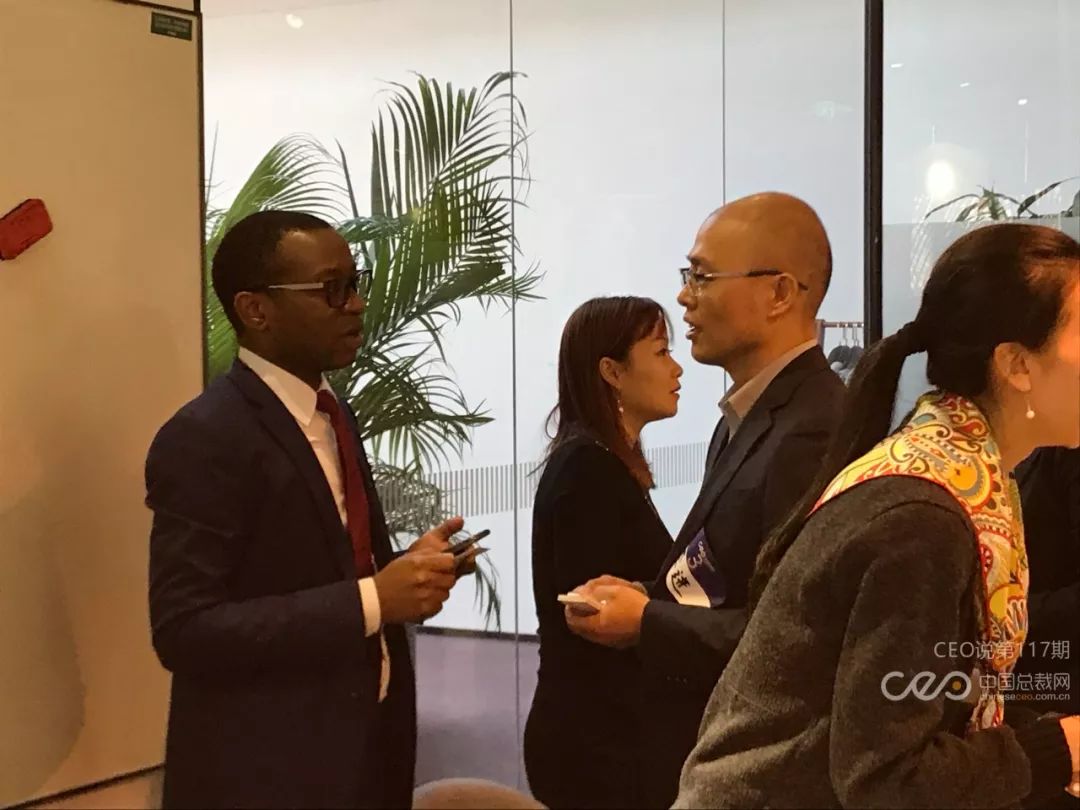 Companies
Biotis Life Science
Biotis is an Australian multinational company dedicated to the development, production, sales and technical services of products in the fields of agriculture and health Medicine, and has established networks and production bases in many locations around the world. To seek African international market resources and landing cooperation.
KAIPULE
KAIPULE is a professional overseas investment and financing integrated service platform. Rooted in Israel, the United States and the Nordic countries, the Cape Lok Institute of Innovation Raidi the world's top innovative technology projects, for domestic customers "go out" to provide a full range of end-to-end solutions. Seeking enterprise landing platform and high-end entrepreneur network resources.
Bank of Nanjing
BON is a joint-stock commercial Bank, in order to build "China's small and medium-sized banks in the first-class integrated service provider" as a strategic vision for small and medium enterprises to provide liquidity loans. Seeking SME financial business cooperation.
Qizhi Group
The "One Body, two wings and One Platform" business structure , which mainly include IOT, Big data , smart city etc, focuses on helping companies and government to provide complete data solution. Seeking national and international SME partners to jointly promote the market.
Fanciam
Fanciam is a technology institution that serves asset management and provides asset management and financial services based on the internet of things for the operating agencies and investors of leased assets such as long-term apartments, hotels, warehouses, etc. Seeking leasing assets business cooperation.
Ciwei Education
Ciwei Education is an intern-focused young professional experience and practice of the professional website and platform, for college students and professionals to provide career opportunities, fun experience and related courses, committed to building a youth growth community. Seeking high-end enterprise talent cooperation project.
Novavox Inc.
Novavox is a collection of research and development, production and sales of a professional sports fitness equipment Company, is one of the world's 8 EMS equipment. Looking for fitness equipment landing and market resources in China market.
CCCIE
China Center For Ceramic InternationalExchanges(CCCIE) , is a collection of international ceramics industryresearch, ceramic culture dissemination exchange, consulation, product designand sales as one of the ceramic industry cluster general sevice organization,which concentrates on one's attention on Chinese Intangible Cultural Heritage -Kiln Porcelain. Seeking Chinese porcelain and African localization resources and high-end network resources.
10SPACE
10SPACE dedicated to helping entrepreneurs and more large enterprises to make innovative breakthroughs, through a variety of resource docking, business model, team integration and other comprehensive services to build their own ecosystems. Seeking partners of innovative space cooperation and international innovation resources.
Hongman Capital
A professional fund management company dedicated to early investment institutions that focus on national local government guidance funds, focusing on pharmaceutical health, smart manufacturing, ICT industry, and cultural media. Demand to connect Chinese and foreign quality projects and corporate resources.
Plug and Play
Founded in 1998, Plug and Play is a global high-tech investment incubator that Amidi Group, a company focused on helping start-up teams grow rapidly, and is one of the world's first incubators, with the birth of PayPal, Google, LendingClub , Dropbox, Logitech and more than tens of millions of dollars in the star enterprise. Seeking high-quality science and technology projects and financial project resources cooperation.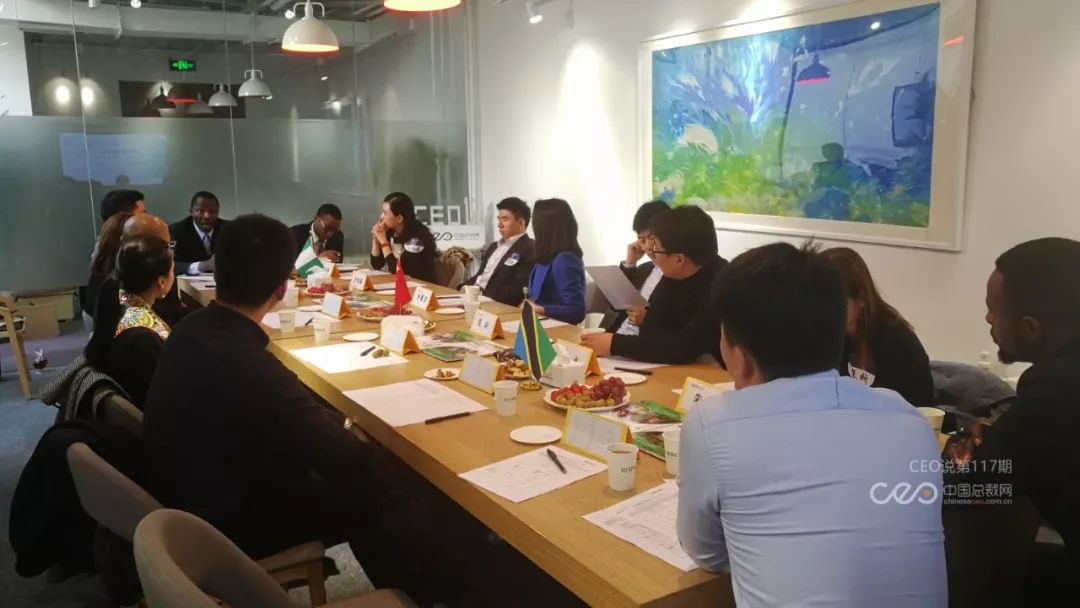 Moments
If you are not invited , it does not matter. Any entrepreneur who has participated in our 117th event will have chance to re-recommend another member.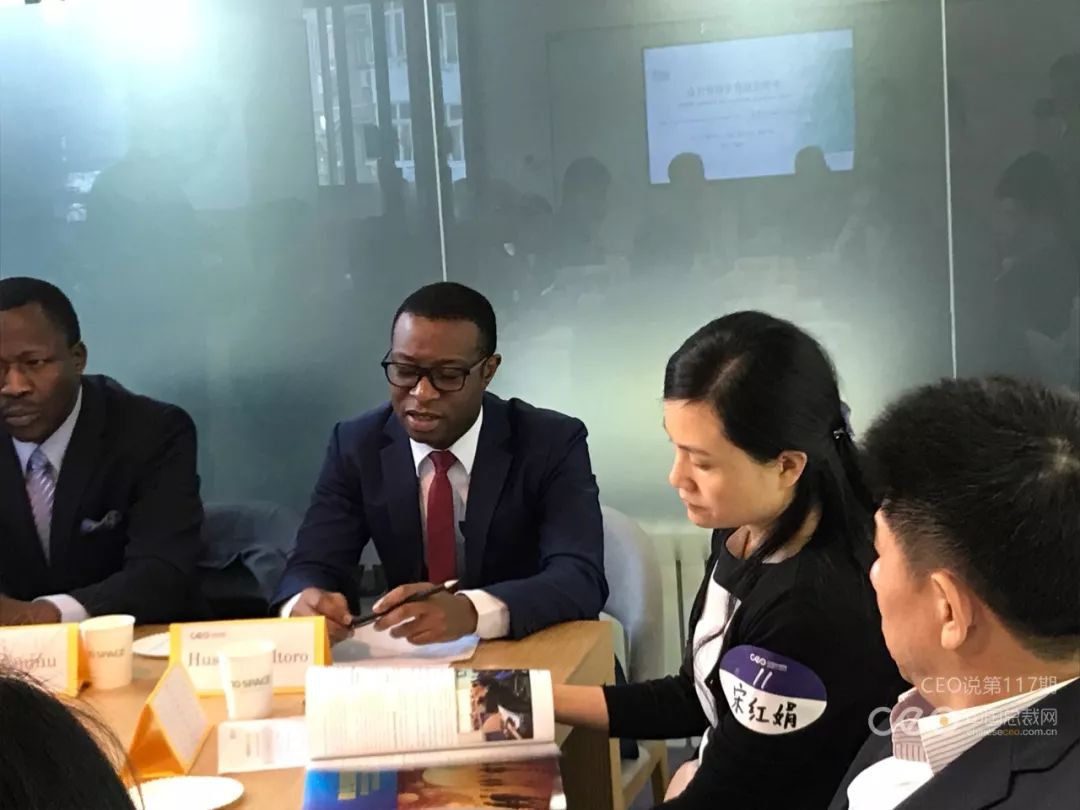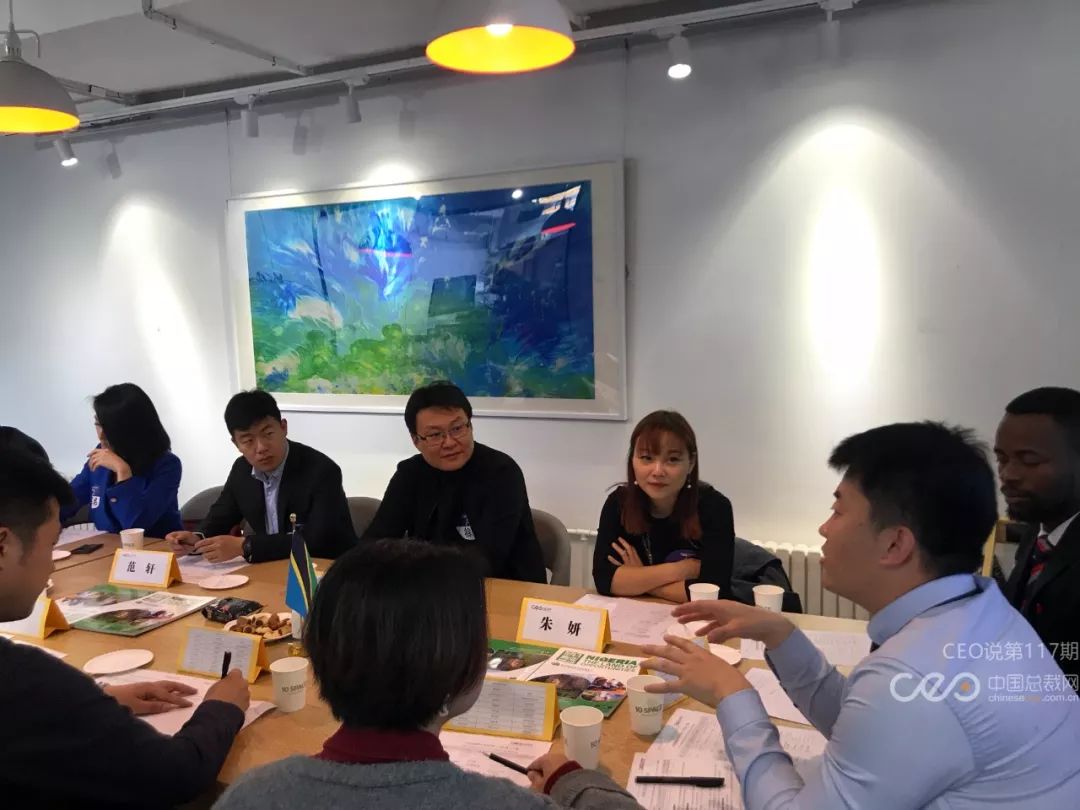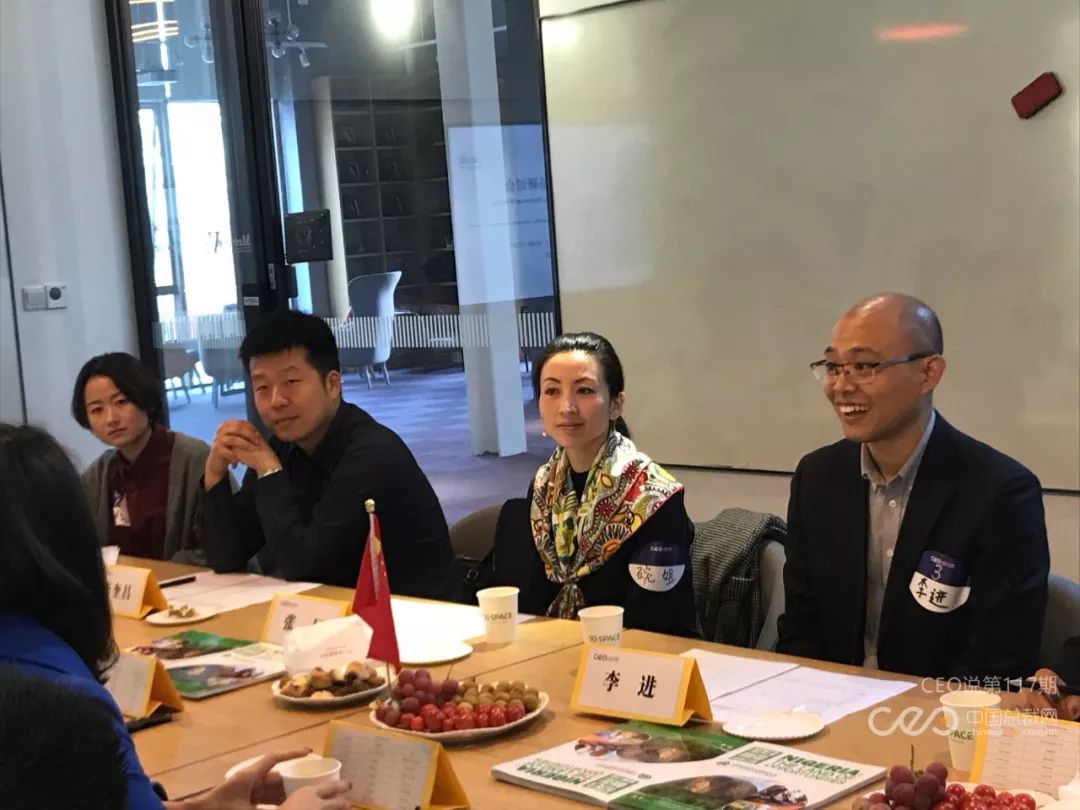 Gift-Exchange
The event, the scene of the entrepreneurs friends sent out the ingenuity of the gift, there are Suining local characteristics of children's paintings, valuable Chinese characteristics of the jade bracelet, Egyptian Pharaoh painting from Egypt with 10 years history , traditional Chinese bamboo bought more than 5 years. Each gift has a special meaning behind, make all guests feel full of fun and love.
———— / END / ————
Author: Peter
Editor: Chris
Pictures from ChineseCEO