Servier Healthcare Hours with Startups & Investors | 118th
Peter发表于 2018-11-19 15:37:57
How will China's E-health improve patients' journey?

Award winning pharmaceutical company Servier through its 's e-health department known as 'Wehealth by Servier' on November15 hosted a Smart WeHealth Summit in Beijing on the theme "How to Connect Dots between Startups and Investors ".
For a successful event , the French owned pharmaceutical group partnered withChineseCEO; a company with years of experience in connecting practical innovators in business transformation.
The event attracted more than 100 guests among which were medical experts and intelligent medical start-ups. One of the heights of the event was the disccus on the trend of medical development and investment cooperation. There were presentations and round table discussions followed with questions and answer session.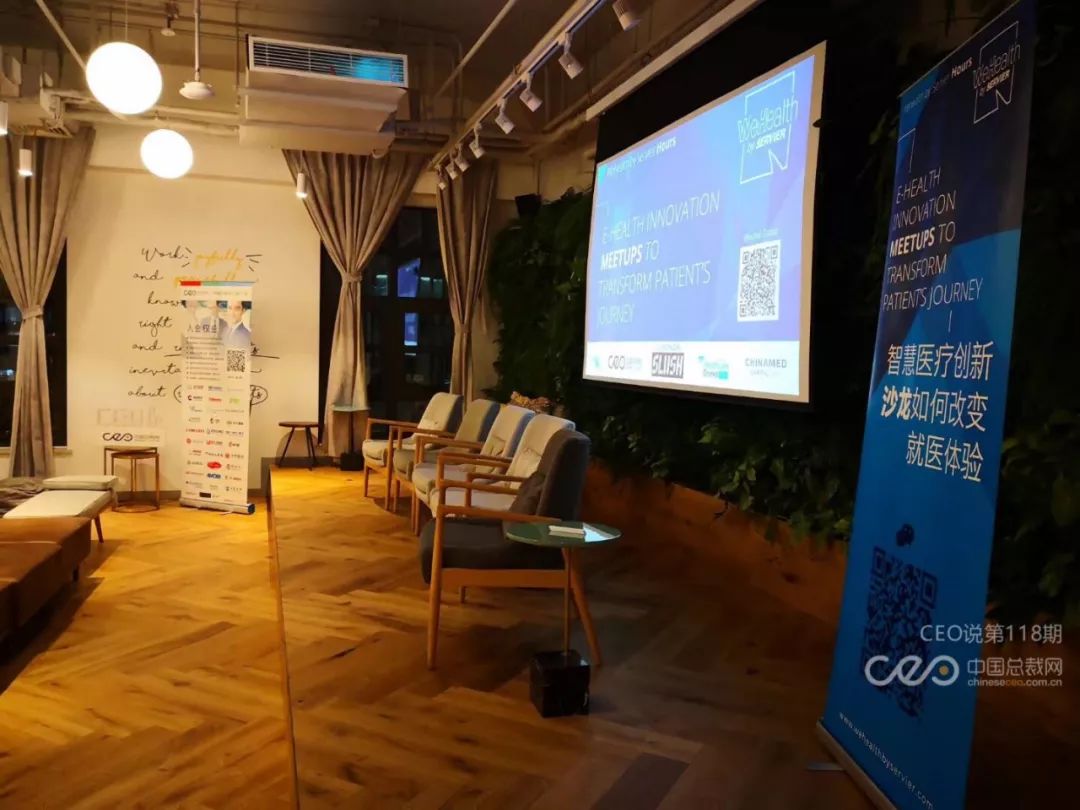 Host
WeHealth by Servier works in cooperation with startup partners to create innovative medical services and devices to improve patient care in the specialties in which Servier is active. WeHealth by Servier looks forward to providing patients with innovative eHealth solutions for better care.
Organizer
ChineseCEO is committed to connecting entrepreneurial innovators in business transformation, taking space as avehicle, relying on online and offline social networks. It focuses on industries such as Industry 4.0, smart cities, new retail, healthcare, andother key industries to accelerate services through the opening ofcity-operated industrial parks. Build an international innovation ecosystem that targets large companies, investors, and local governments.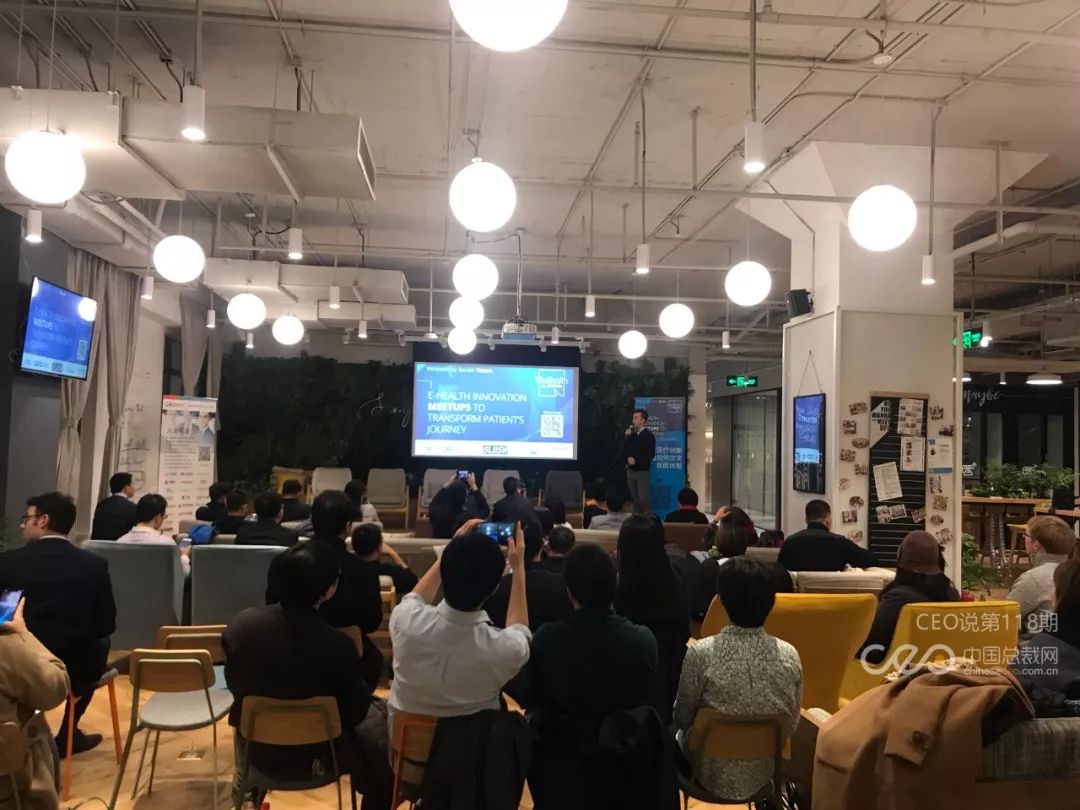 Keynote Speech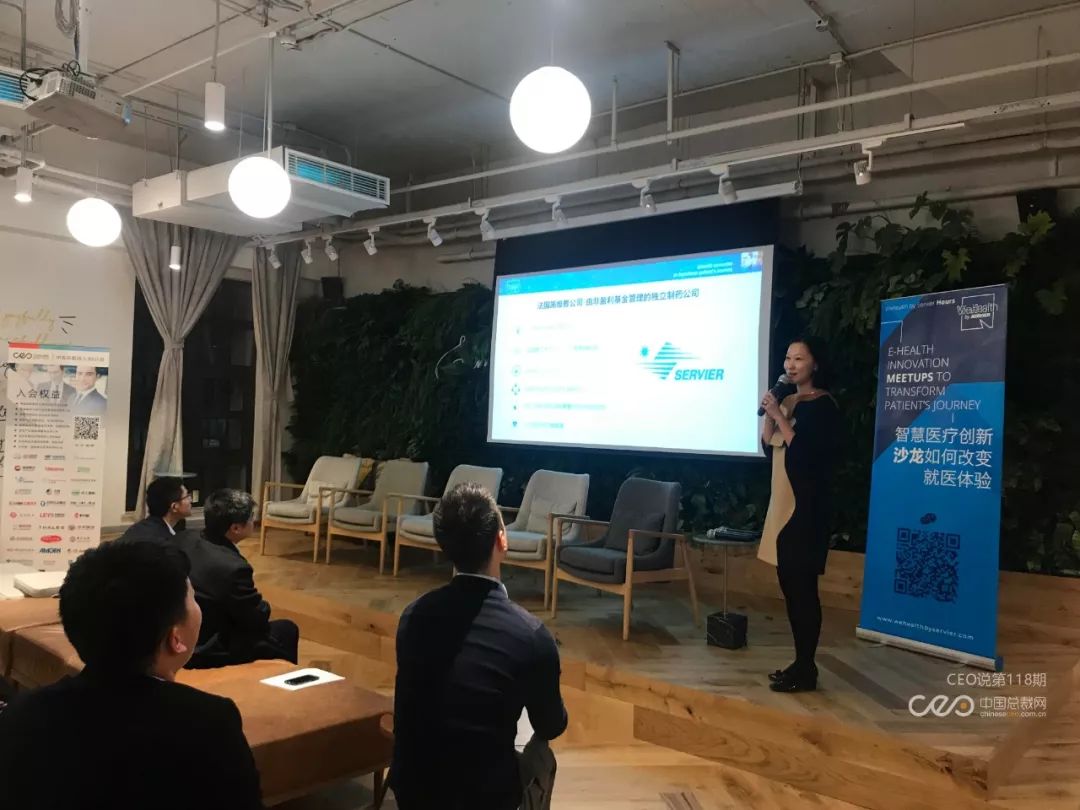 ▲Cynthia Wang, BD Director at Servier China
The event started with a presentation by Cynthia Wang from Servier on the project "WeHealth By Servier". Cynthia said Servier has been in China for 40 years that it is the first foreign-funded pharmaceutical enterprises. According to her, their activities are mainly concentrated in cardiovascular,diabetes, tumor and other fields, there is also the integration of production,marketing and research medicine business model.
Cynthia also said WeHealth is Servier's electronic medicine division, which focuses on intelligent medicine, intelligent ECG, cardiovascular AI and other areas. "By adhering to the 'No Holding, No Mergers andAcquisitions' philosophy", she noted "we hope to cooperate with start-ups in the medical field to create innovative medical Servier and equipment to improve patient care in Servier's active specialties."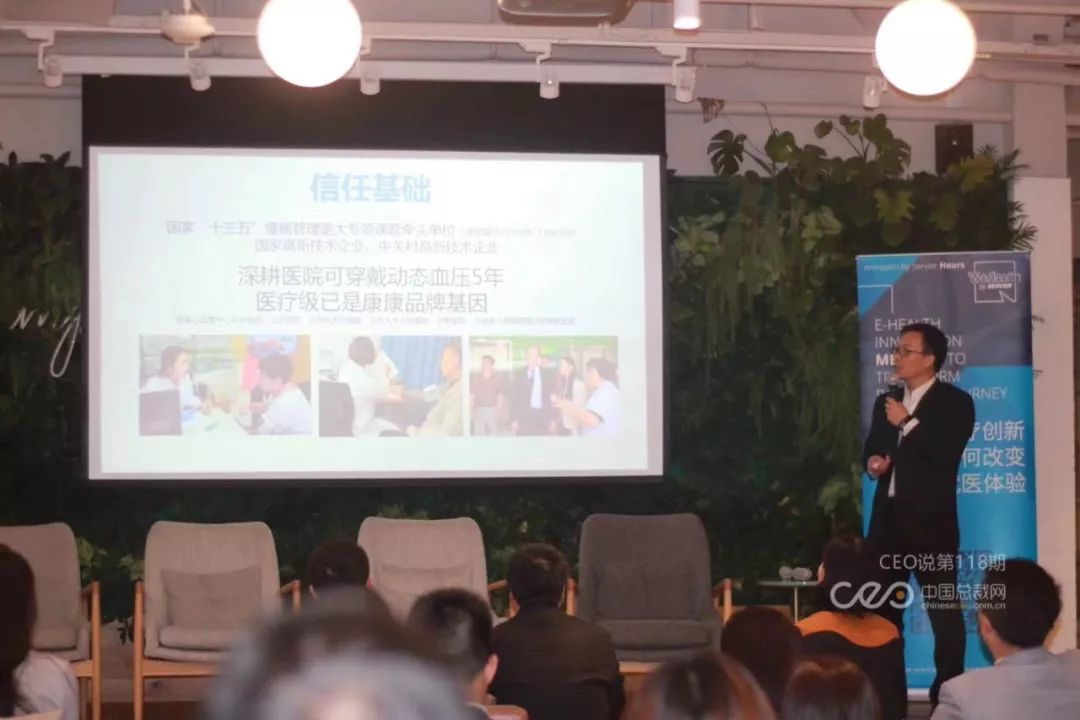 ▲Mingfa Zeng, Founder of Kang
The second presenter, Mingfa Zeng from Kang made a full-scale keynote speech on the company's global first CFDA high blood pressure watch case, from team to product, from management to concept. Mingfa said the company has a professional hardware team that specializes in ambulatory blood pressure and has built adynamic blood pressure data center with more than 100,000 user data. In view ofthe company's future, Mingfa Zeng said to build a high blood pressure tree,focus on high blood pressure medical products, based on the dynamic blood pressure of medicine, on the one hand, and B-terminal cooperation, to develop hypertension management services; On the other hand through the Kang Watch service on the customers.
Mingfa said that the management of high blood pressure first comes from the authoritative expert on the platform; provides chronic disease diagnosis and treatment services.According to him, "Then there were more than 6,000 specialists; we are also pushing for Internet celebrity doctors, who have millions of followers, to forma medical platform by providing services in three ways." When it comes to the Kang Watch, Mingfa praises his own products, "Not only does the watch diagnose accurate data, but it's also easy to carry around. It's also a warm product that sends data to doctors, platforms and loved ones to detect problems in a timely manner." He said.
In his conclusion, Mingfa stated that his dream is to win the war against blood pressure in all home.<